If someone asks you "can you cook chef recipes?" you are probably going to hesitate to answer or you feel the need to follow your answer up with an explanation of what you can cook.
This is because while you know that you can make a decent meal, there is this myth we have been conditioned to adopt that you have to have all these fancy culinary skills and a mastery of chef show recipes to qualify to say you can cook.
While there is nothing wrong with wanting to master those fancy knife skills, tosses, and flips that professional cooks are always flaunting on the televised chef shows, let not your lack of their mastery make you think you can't cook a decent dish with a simple recipe.
Here are Top-5 professional chef recipes that you can cook whether you have any special culinary training or not.
1. Spaghetti Carbonara – by Elia Aboumrad and Sam Talbot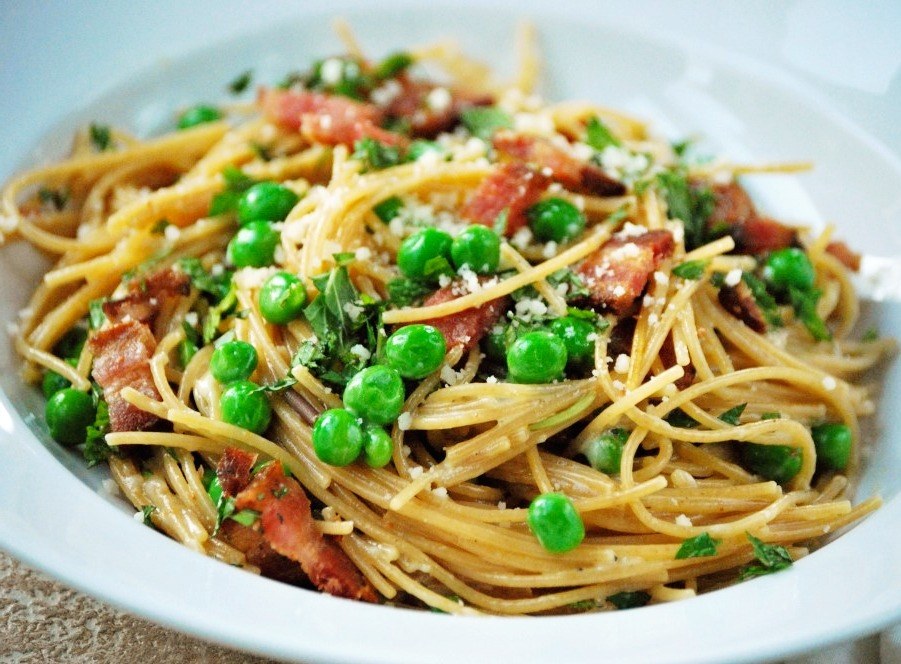 Spaghetti carbonara is one of the common dishes on cook shows, one of the easiest to cook but that does not stop most people from getting it wrong. Here is a chef recipe for spaghetti carbonara that will help you produce perfectly cooked pasta.
Elia Aboumrad worked under Joel Robuchon in Paris.
What you need:
3 eggs
340 g spaghetti
170 g guanciale (pork cheek)
3/4 cup cooked peas
1 tablespoon olive oil
1/3 cup parmesan cheese
Black pepper
Salt
How to cook:
Cut the guanciale in small chunks. Add some olive oil to a skillet and the chopped up guanciale into the pan and cook until the fat has rendered and turned into a brownish color.
As the guanciale is cooking beat two eggs in a bowl. Add freshly grated parmesan cheese, a generous amount of black pepper, into the bowl with the beaten eggs and continue to mix until all the contents blend perfectly.
In another large pan, boil a generous amount of water and add some oil. Add the pasta and cook till ready.
Reduce the heat on the skillet with the guanciale and add the pasta, peas and the egg sauce.
Stir until you cover all the pasta with the sauce.
Serve immediately while still hot.
A simple chef recipe for the best spaghetti carbonara.
2. Signature beef wellington – by Gordon Ramsay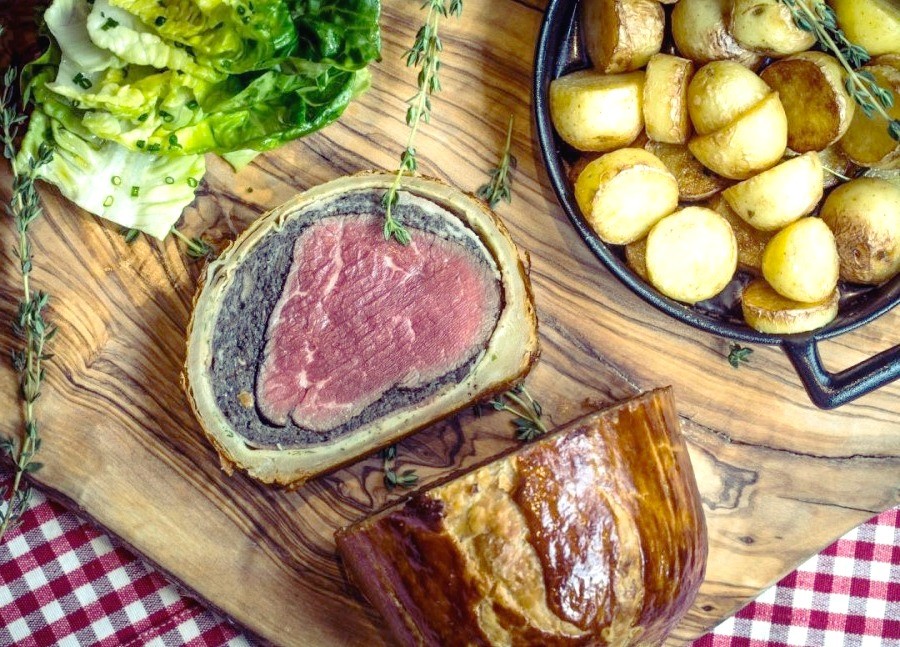 This is one of Gordon Ramsay's signature chef recipes. Perhaps that's why most people would steer clear of it because we know Gordon for his culinary perfection and anything associated with this kitchen ninja sounds like he only can do it. However, you can learn how to cook it like a professional chef with this simple chef recipe.
Gordon always orders the beef wellington at a restaurant.
What you need:
400 g beef fillet
1-2 tablespoon mustard
500 g mushrooms
Seasoning
8 slices palmer ham
500 g puff pastry
2 eggs yolks
Fresh thyme
How to cook:
Season the beef fillet all around generously with salt.
Put some oil in a pan and heat it. Once hot, place the beef fillet on the pan and sear every side including the ends.
Immediately the beef is of the pan, smear it generously with mustard and set it aside and let it sit for a while as you prepare the mushrooms.
Chop the mushrooms and blend them. You can hand-cut them into fine pieces if you prefer more texture.
Heat a pan and place the mushrooms in. Don't add any oil. Just keep stirring and let the liquid simmer out.
Add some thyme as you are doing this to add some flavor and aroma to it.
Lay down a cling film, to assemble all the ingredients. Lay down the ingredients starting with palmer ham, then a layer of mushrooms, and finally the beef at the center. Roll over and twist the ends.
Chill in the fridge for about 20 minutes. Get it out, unwrap and place it on the puff pastry. Roll over the puff pastry until the 2 ends meet. Trim the excess pastry. Twist the 2 ends together to seal it completely. Wrap again with the cling film. Put back in the fridge to firm up for about 10 minutes. Get it out and unwrap.
To give it some color, brush it with egg yolk.
Sprinkle salt on it and bake in the oven 200 degrees for 35 to 40 minutes.
Let it sit for about 10 minutes.
Slice and serve.
3. Mexican vegetable fajita – by Aaron Sanchez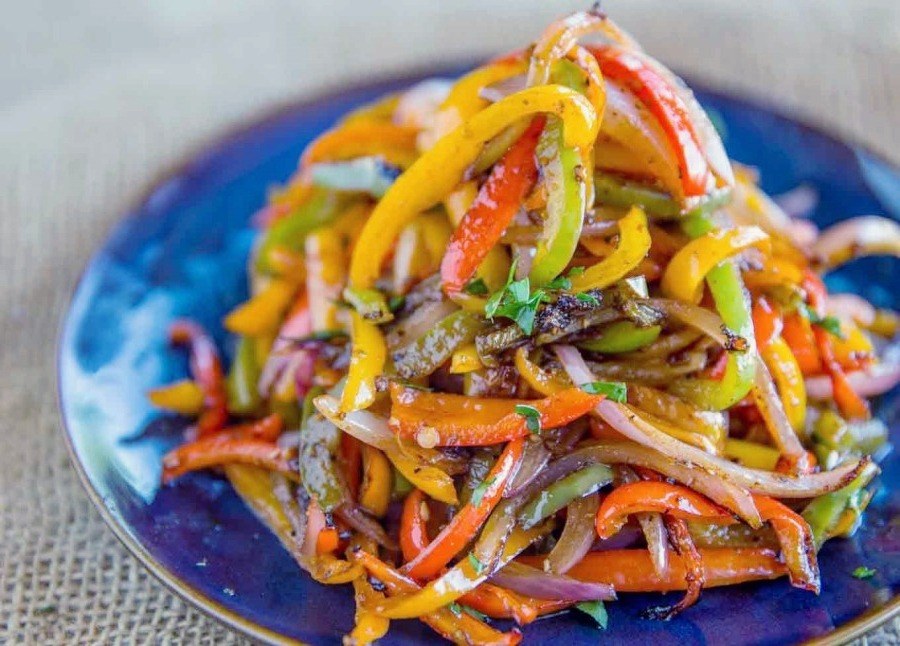 This is easy to make a dish that you can serve as a main dish or wrap it with tortillas and serve them as a main dish. This is a simple chef recipe for a healthy simple meal.
Aaron Sanchez started his career at the age of 16.
What you need:
8 corn or flour small tortillas
4 big green peppers (or any other color, you can mix them too),
1 onion
Coriander
240 g mushrooms
2 medium zucchini
Cheese
2 spring onions
Salt
You can have a combination of your favorite vegetables too. There are no standard ones.
How to cook:
Slice your vegetables using the Julian cut style.
Put them in a pan and add some sunflower oil and seasoning. Sizzle the vegetables on the high heat until they look a bit wilted. Set aside and let them cool.
Grate some cheese and add to the cold vegetables and mix.
Scoop the vegetables onto the tortillas and roll to close it up.
Bake in the oven at 200 degrees for 3 minutes. The cheese will make it stick together.
Get out and serve. You can garnish with some coriander leaves for a beautiful presentation.
4. Steak chef recipe – by Mark McEwan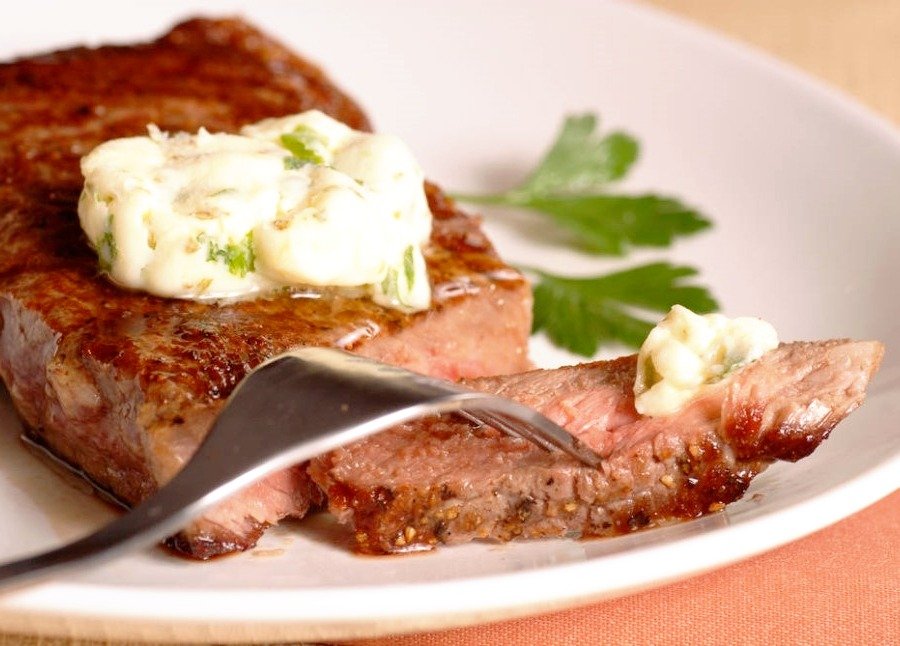 As common as steaks are, many people don't get it right. Every chef show has their steak recipes which don't always bring out the best result in the kitchen. Here is a simple chef recipe to ensure that you get a nicely cooked juicy steak every time.
Mark worked as a dishwasher on his first restaurant job.
What you need:
A piece of steak
2 garlic cloves
Salt
Black pepper
2 tablespoons butter
How to cook:
Take the steak out of the fridge and let it thaw to room temperature.
Season the steaks with a mixture of the black pepper and salt on both sides. Use some olive oil to rub it in. This helps lock in the flavors.
Heat some olive oil in a pan and sear the steak on all the sides including the fatty sides for about 3 minutes.
Bake in the oven at 200 degrees for about 5 minutes.
Take out and add a scoop of the crushed garlic and butter mixture on top as the steak rests for at least 10 minutes. The heat from the steak will melt the butter nicely leaving you with the juiciest tastiest steak you have had in a while.
5. Breakfast burrito – by Spike Mendelsohn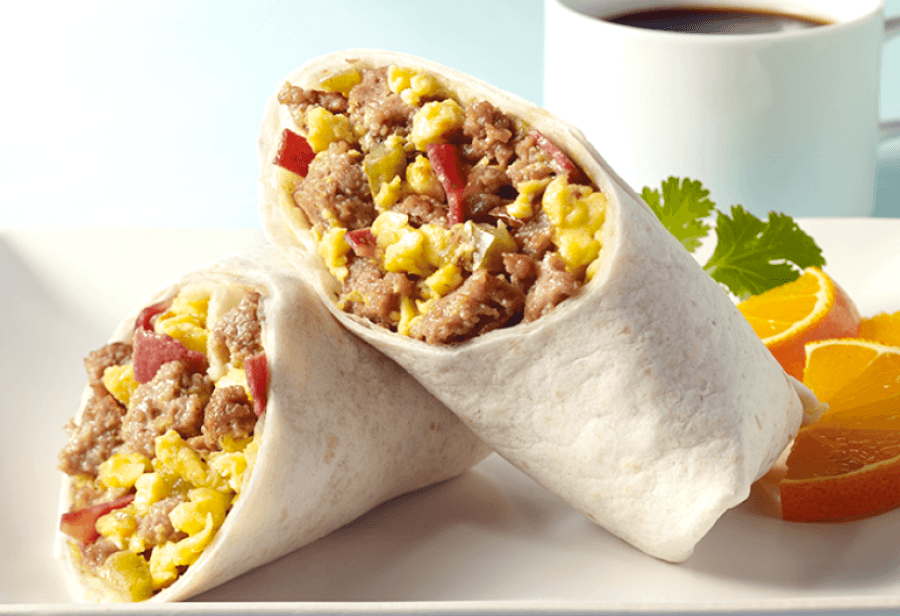 Breakfast is the most important meal of the day. Most people do not understand how to make a balanced breakfast meal to help them power through the day. This is a simple chef recipe you can use at home as an alternative to cereal and milk to make things interesting.
Mendelsohn's restaurant career started at his family's restaurant.
What you need:
2 onions
1 red onion
1 tablespoon virgin oil
2 or 3 eggs
Pork chorizo
4 slices of bacon cut to about into small pieces crosswise
3 leaves of lettuce leaves
A large burrito tortilla
How to cook:
Add the pork chorizo to a pan, don't add oil, just keep breaking it up and let it simmer so that all the liquid drains out. Cook for about 5 to 6 minutes and set aside.
Add some a splash of olive oil to the pan and add the diced onions. Cook for a few minutes until they turn golden brown.
Beat the eggs in a bowl, season with salt to taste, and add them to the onions. Keep stirring until they are perfectly cooked. Set aside.
Add a tablespoon of oil in a skillet and add the finely cut red onion into a pan and cook until wilted. Add the cut bacon and cook until brown.
Lay out the burrito tortilla and scoop the mixtures onto the tortilla starting with the eggs, pork chorizo, bacon and finally cover with a lettuce leaves.
Fold the tortilla on one end and roll.
Cut the burrito in half and serve.
Practice is the key to success.
Mastering how to cook like a professional chef may not happen overnight but these simple recipes will get you started in the right direction. It will take time for you to master culinary perfection and confidence in the kitchen. You need patience, experiment with recipes in the kitchen too. Small tweaks to written recipes can yield amazing results.